Description
Basic Training in EMDR – PART I
February 23-25, 2024
This training will be conducted online.
Trainer: Philip Manfield, Ph.D.
Schedule:
Friday: 6:00pm-9:30pm PT
Saturday and Sunday: 9:00am-6:15pm PT
Location: Will be conducted online via the Moodle platform and Zoom. Detailed access instructions will be e-mailed to participants the week of the training.
Fee: $500
To receive a Certificate of Completion in Basic EMDR Training, two weekend trainings (Part I and Part II) and 10 hours of group consultation (not more than $55/hr) are required. This requirement of two weekend classes plus 10 consultation hours must be completed within a 12-month period.
CE Credits: 20 credits MFT, LCSW, APA, MFT, LMHC. SCT, LPC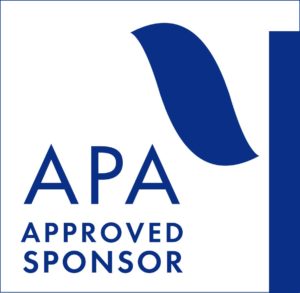 Dr. Philip Manfield is approved by the American Psychological Association to sponsor continuing education for psychologists. Dr. Philip Manfield maintains responsibility for this program and its content. Part I and Part II are each 20 hours of instruction, and qualify for 20 CE credits. The required 10 hours of consultation does not qualify for CE credit.
Refund Policy: Fees are fully refundable minus the payment processing fee up until 2 weeks before the beginning of the training; after that no refunds or credits will be given except under certain extraordinary circumstances. In such instances, you may receive a 50% credit toward another training date.
Late registrations (less than two weeks prior to training date) will be honored only if adequate facilitation and practicum breakout room space can be arranged. If a late registration can not be accommodated, we will do our best to notify you as soon as possible.
The registrar can be reached at 415-508-8417 or by email at info@philipmanfield.com.
Eligibility:
Participants in the training must be Licensed Mental Health Professionals (hold a clinical license in psychiatry, psychology, social work or counseling from their state) or be a state-registered intern or a student in a graduate educational program that will eventually make them eligible to obtain one of those licenses. Students and interns must have at least six months of clinical experience under the supervision of a state-licensed Mental Health clinician, under whose license that clinical experience has been obtained. The supervisor is not required to be trained in EMDR. Those under supervision must have their Supervisor email info@philipmanfield.com stating eligibility/preparedness and supervisor's acknowledgement that EMDR facilitators/consultants do not provide supervision. For graduate students, the supervisor also needs to state in their estimation of the applicant's clinical skills that they believe the applicant is sufficiently prepared to take this training.
EMDR clinicians who have previously completed an EMDRIA-approved EMDR training can take Part I or Part II for half price, space permitting. Does not include participation in the practicum other than playing the observer role. For more information, please email info@philipmanfield.com.
NOTE: This course includes several facilitated practicums in which participants will have the opportunity to practice what they are learning and to have the experience of being a "client" when other class members take the role of therapist. If you do not feel psychologically stable enough to participate fully in this practicum as "client" you should not register for this workshop. If you are currently a client in psychotherapy, please consult your therapist about whether he or she thinks you can safely participate fully in this workshop.
Description of Part I:
This workshop is part I of a two-part basic training in EMDR approved by the EMDR International Association (EMDRIA). It is intended for active clinicians who are interested in learning to use this powerful method. No previous experience with EMDR is necessary, however it is recommended that participants read the book, EMDR Basic Principles, Protocols, and Procedures (Third Edition) by Dr. Francine Shapiro. In addition to Part I and Part II, 10 hours of group consultation completes the 50 hour training requirement of the EMDR International Association. The 50 hours must be completed within 2 years of beginning. There are approximately 15 group consultations to choose from, both face to face and over the telephone. The fee for most groups is $55/hr, dates tbd.  (Note that there are alternative trainings being offered at this time that do not meet these basic requirements, and participants in those trainings will not be considered trained by EMDRIA, and will not be eligible for EMDRIA certification.) Although this is an introductory course in EMDR treatment, it is expected that, with the completion of the full 50 hour training, participants will be qualified to use this treatment method.
Program Learning Objectives for Part I:
At the conclusion of this program, participants will be able to:
Explain the essential elements of a trauma-oriented client history and identify for which memories EMDR processing will be beneficial to the client.
Describe how to apply the information obtained in a client's trauma-based history to decide for which clients EMDR will be appropriate and useful, so that EMDR will be selected for use only with clients for whom it is likely to be the most helpful approach.
Explain how to use the floatback technique to identify feeder memories at the root of clients' present disturbance.
Describe each of the 8 phases of EMDR processing and the role it plays in making the processing of a client's memory successful.
List basic techniques to unblock blocked processing during the Desensitization and Reprocessing phase of EMDR, so that the process will be as minimally painful to the client as possible.
Describe specific protocols for using EMDR to resolve various conditions clients commonly suffer from, like PTSD, simple phobias, trauma-based dysfunctional beliefs, and unresolved grief/mourning.
Describe the Adaptive Information Processing System and explain how it guides clinical choices that produce more effective treatment for the client.
Describe how to close down an incomplete EMDR session so that clients experience minimal disturbance between sessions, including breathing techniques, relaxation and use of a safe place/safe person.
State that they had the opportunity to practice EMDR in the workshop to enable them to hone their EMDR skills before attempting to use them with clients.
Part II will be held online on March 29-31, 2024.
Participants needing special accommodations due to disability should contact Dr. Manfield at 925-944-0805 or email at emdrdr@gmail.com.